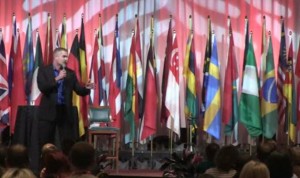 Sean Abbananto is a Speaker, Mindset Coach and Strategic Visionary.
Sean Abbananto is a mindset master and is certified with John Maxwell as a speaker, trainer and coach. Sean uses his 48 years of this adventure called life to take companies and people to their next level of Discovery! His keynotes and coaching are designed to help people discover their true identity which creates a mindset for success. This ignites the hearts and minds of people releasing Dreams as they embrace the process of growing into Greatness!
From the break-room to the boardroom in 32 years of marketplace experience one thing Sean has discovered is that a majority of people have the wrong mindset, which is holding them back from greatness. They need a shift.
Through Sean' s dynamic and humorous keynotes, a Shift occurs, Identity is discovered, Mindsets are changed, Dreams are re-ignited and people are forever impacted. Sean is committed to equipping and empowering people to live a life of greatness.